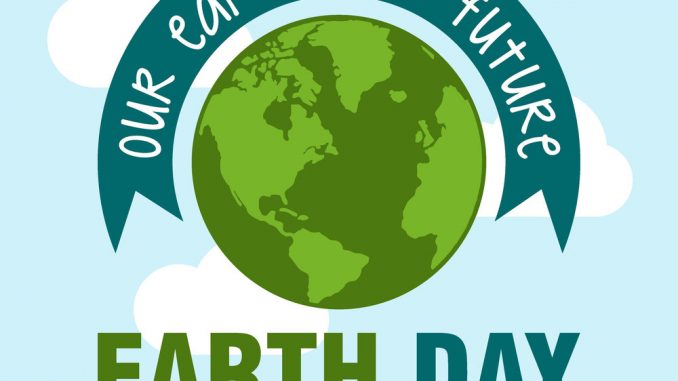 Earth Day reminds me of the New Year.
Every year on Earth Day, articles begin appearing in your inbox and ads on your browser, reciting facts about how much plastic harms the planet, why you should take shorter showers, and what you can do to help.
Similar to January 1st of every year, every year on Earth Day, another article seems to be an incentive for people to begin recycling, reusing, and taking more care of their planet than ever before.
However, just as fast as our "new year, new me" resolutions are set is just as fast as they begin to fade away– and the same goes for Earth Day.
Second to our bodies, the earth is our home. And taking care of it should be top priority.
Taking action to better our planet is easier than you may think.
Below are a list of ways that you can help out both at home and outside of your home to help reduce waste, reuse, and recycle.
At Home
Start Composting
Turn Off the Lights When You're Not in a Room
Turn Off the Water When You're Brushing Your Teeth
Use Glass Over Plastic
Decrease Shower Time
Skip The Dryer and Air Dry Clothes
Use Energy Efficient Appliances
Switch to LED Light Bulbs
Opt-Out of Paper Bank Statments– Go Paperless!
Recycle Mail, Newspapers, Magazines, Paper, and Cardboard
Shop For Groceries in Bulk
Use Cold Water When Showering and/or Doing Laundry
Try Eating Less Meat (Maybe Commit to Meatless Monday!)
Use Reusable Products Rather Than Disposable
Outside of the Home
Go Outside More!
Bike, Walk, Use Public Transportation, or Carpool to Get to Work and Other Errands and/or Appointments
Invest in Reusable Shopping Bags
Buy More Organic Food and Products
Start a Garden
Plant a Tree
Pick Up Litter and Dispose of Trash Properly
Eliminate the Use of Pesticides in Your Yard
Use Push Lawn Mowers
Create Homes for Birds and Other Animals in Your Yard
Organize Appointments and Errands to Minimize the Number of Days that Require Transportation
Drive Slower and Be More Gentle with Your Brakes
Shop at Thrift Stores and Donate Articles of Clothing That You No Longer Wear and/or No Longer Fit
And, while we may be in an ever-growing age of technology, sometimes going paperless seems almost impossible.
If you're looking for a specific quantity of discounted paper and envelopes, visit BrokenCartons.com.
Printing Papers are typically sold in "full cartons." But if a job requires a small quantity of a specific paper, or a "broken carton," you typically have to purchase the entire carton regardless.
Not anymore.
Save the planet AND save money by choosing BrokenCartons for your paper needs.