How to Create a Custom Product Listing
Set up your account through our user friendly portal.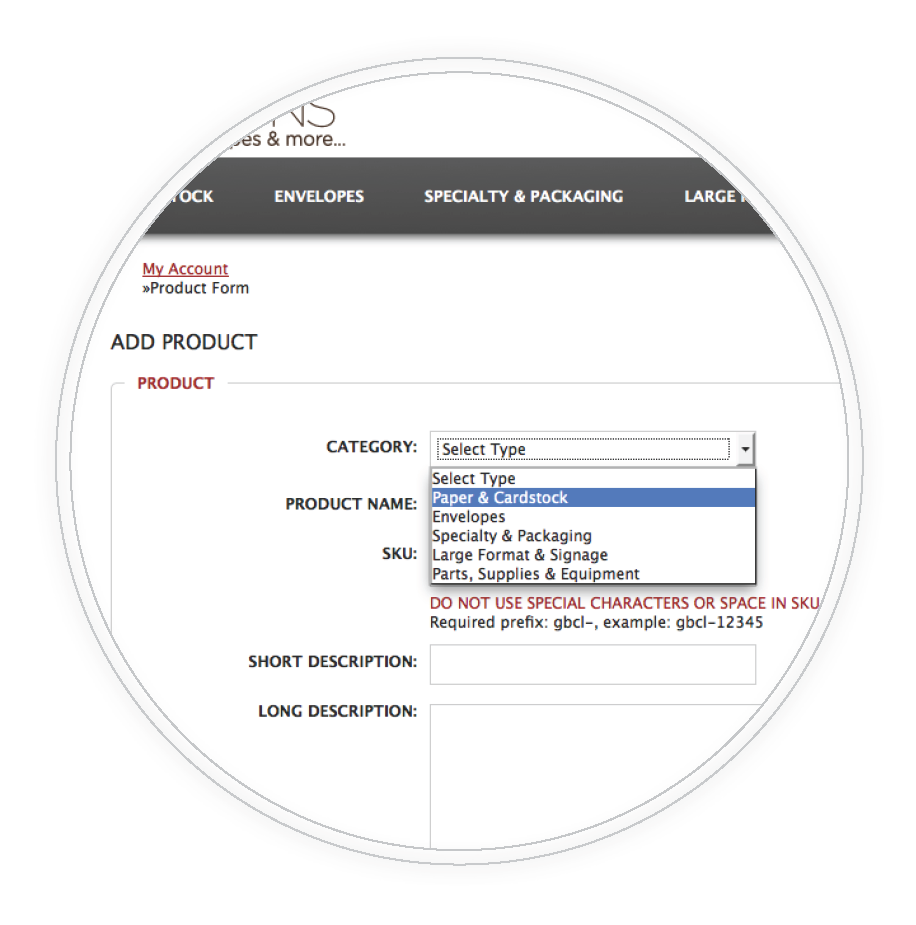 1. Add Products
Select Product Category. Enter Name: (Brand/Finish/Color/Size/Basis Weight/Quantity, etc). Enter SKU, Price, Quantity on Hand & Shipping Weight. Discount pricing is recommended for quick sales. Check active listings for price comparison.
NOTE: The Add Product Form must be complete, accurate and all fields are required.
2. Upload Images
"Browse & Upload" up to four (4) product images per listing. User high-quality photographs, images and graphics. Crop for best results. Use generic images when neccessary.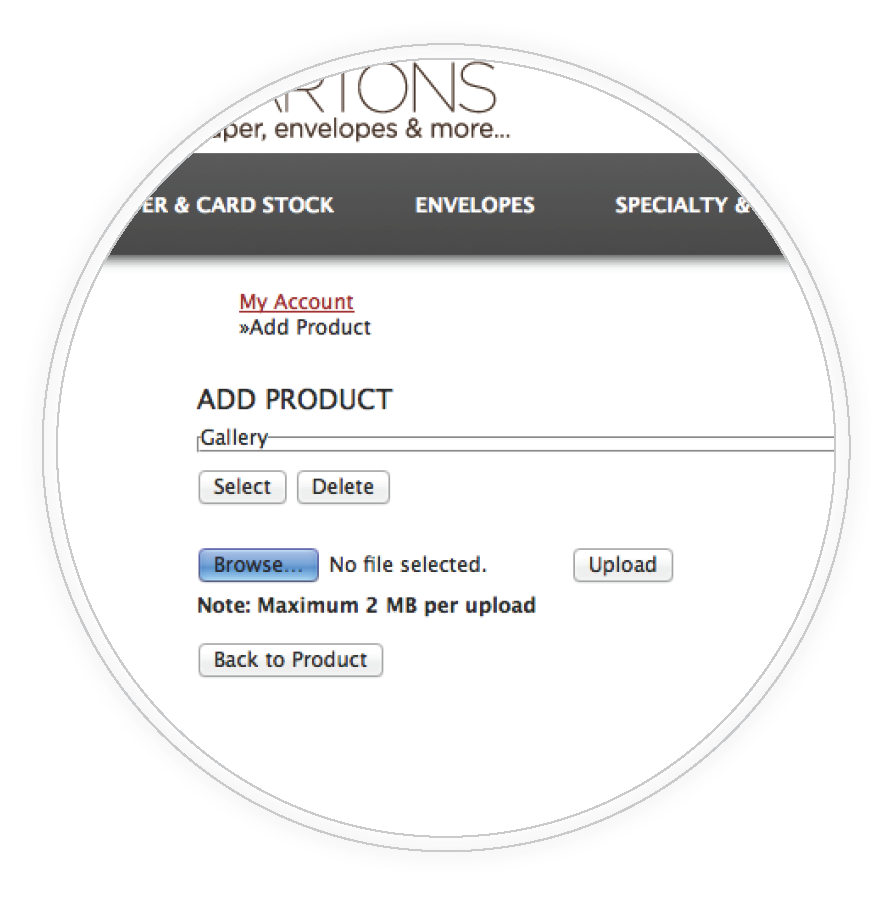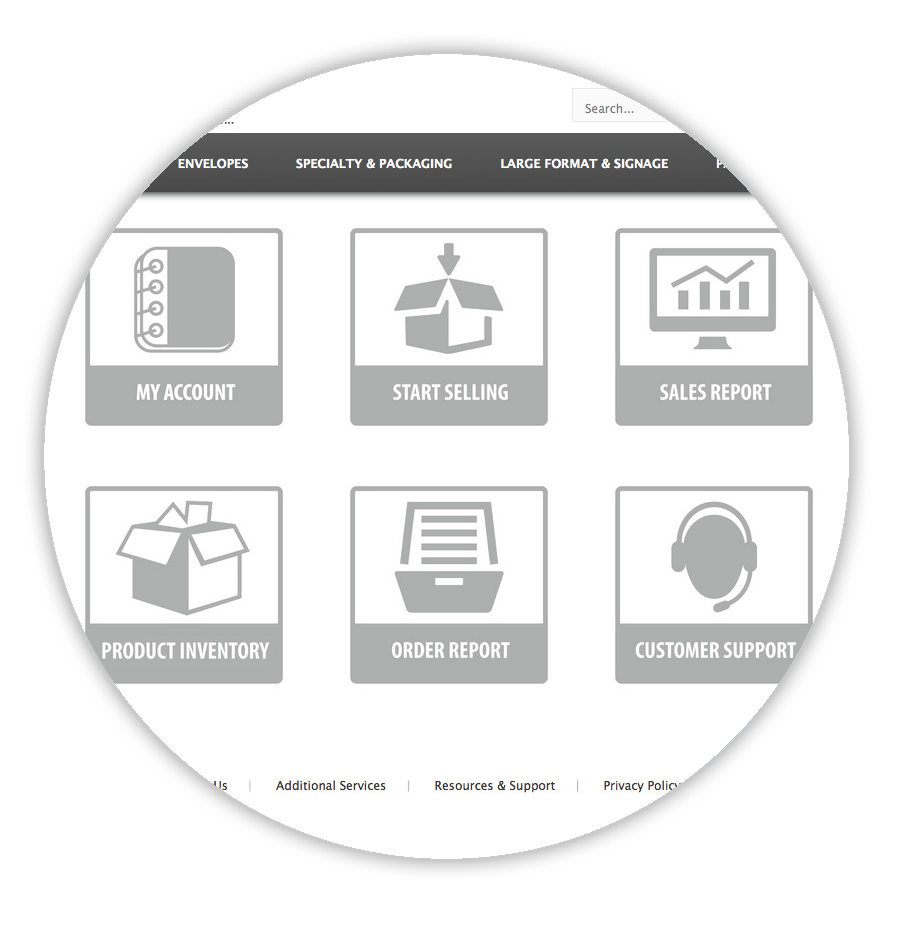 3. Manage Inventory
Manage Your Account and Product Inventory using our user-friendly portal. View Order and Sales Reports. Create a "Customer Support" ticket.